Product Review- 1600 Aluminum ATV Wagon trailer
as seen on ATV Television

Hosted by Doug Meyer

We used the ATV Wagon on our trip out into the California back country with the guys from Quad Magazine.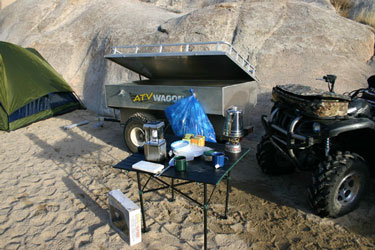 We used the ATV Wagon aluminum trailer in our camping adventure to haul all our camping gear out into the wilderness. The ATV Wagon gave us plenty of room to pack all the stuff we needed for a great base camp - even the ability to carry ice chests - a real luxury in the back country! The trailer tows surprisingly well as it follows right in the ATV's tire tracks, and the trailer brakes made the downhills an easy task.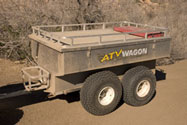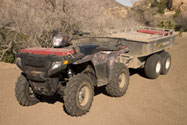 Learn more about ATV Television at:
© 2006 DEMAProductions - DEMeyer & Associates